The innovative solution we propose for air and train catering is represented by the Trolley Bar, a service realised through the Trolley Drink, a dispenser which has been thought and designed for the distribution of carbonated soft drinks, juices and natural beverages, hot drinks and espresso coffee.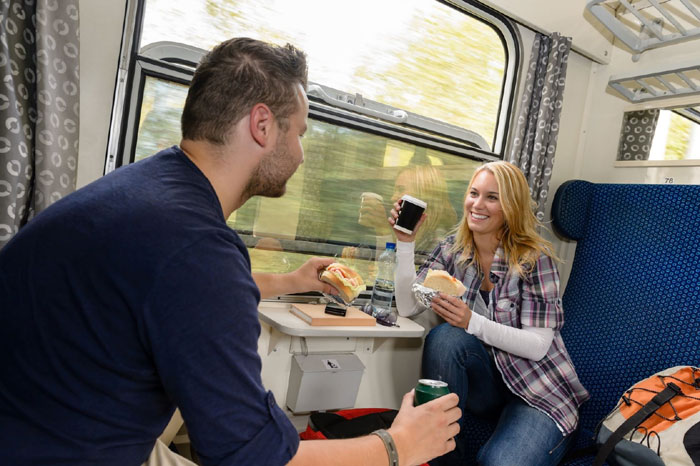 This solution is innovative due to its numerous logistic, commercial, qualitative and environmental advantages. It can be therefore of great interest in all the contexts in which it is necessary to distribute beverages on the move, for sale as well as for welcome drink services.
The Trolley Bar distributors are personalised and prepared in a specific way, with regard to the variety of products and the communication and graphic personalisation of trolleys.  In the case of train catering, we propose the valorisation of drinks produced with raw materials from the areas in which the journey takes place.