Our concentrated beer is packaged in a one-way bag-in-box.
Each 20 liters bag-in-box of concentrated beer develops 60 liters of a high-quality beer, with 5% alcohol content.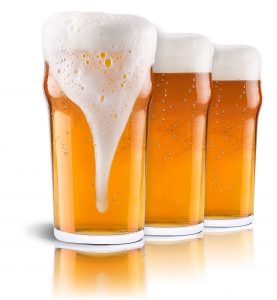 The quality of concentrated beer and the particularity of our mixing systems allow to obtain a high-quality product, substituting returnable kegs.
The advantages of the use of our concentrated beer are numerous: less frequency in substituting the kegs, less foam issues, less space required in the warehouse, less transports, less environmental impact, less costs, application of fruit & beer® service.
CONCENTRATED BEER
io beer
Services
Market sectors