The soluble products for Kid Drink® hot beverages are aimed at children's breakfast in various contexts.
Combined to Kid Drink® fruit drinks, they develop a format, particularly aimed at family hotels or at other environment with a great presence of families and children.
Among the products, there are organic beverages, fair trade beverages, lactose free beverages, herbal teas with organic cane sugar.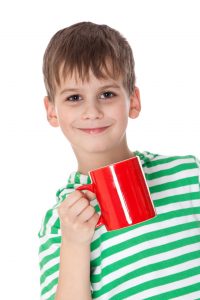 SOLUBLE PRODUCTS FOR KID DRINK® HOT BEVERAGES
Package: bag /
weight in grams
Orzo BIO – organic barley water
300
Decaffeinated lemon tea - with ORGANIC cane sugar
500
Fennel herbal tea – with ORGANIC cane sugar
500
Chamomile – with ORGANIC cane sugar
500
Equo Ciok - Fairtrade® hot chocolate
500
Soia Ciok – soy milk and chocolate
500
Services
Market sectors