Soluble products for hot beverages for io buono® breakfast
The drink mixes for io buono® breakfast beverages are made with high-quality raw materials. They meet different needs and they include a wide range of traditional, light and innovative beverages.
They are particularly used in io buono® equipment, but may also be distributed with other types of semi-automatic dispensers.
Our soluble products ensure the best combination of quality and speed of delivery. You will find in the list below their types and formats, as well as the relative yields of finished beverage.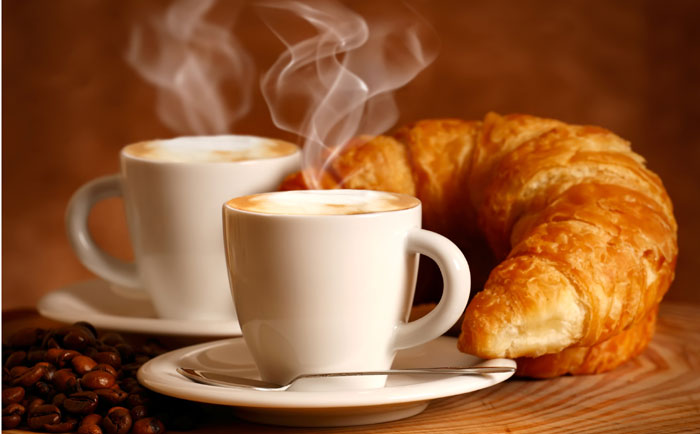 | SOLUBLE PRODUCTS FOR HOT BEVERAGES FOR BREAKFAST IOBUONO® | Weight in grams |
| --- | --- |
| | |
| Buoncaffè top quality | 500 |
| Buoncaffè gold quality | 900 |
| Buoncaffè red quality | 1000 |
| Buoncaffè red quality decaffeinated | 1000 |
| Skimmed milk | 1000 |
| Whole milk | 1000 |
| Semi Skimmed milk | 1000 |
| Mix for white beverage | 1000 |
| Orzobuono | 800 |
| Chocogiò – sweetened hot chocolate | 1000 |
| Bonchoc – sweetened hot chocolate in cup | 1000 |
| Equo Ciok – Fairtrade hot chocolate | 500 |
| Chocolate light | 1000 |
| Sweetened lemon tea | 3000 |
| Decaffeinated Bontea with lemon - light 33 | 2000 |
| Bontea Nature | 1000 |
| Bontea with lemon - light 33 | 2000 |
| Fruitea – lemon tea sweetened with fructose | 1000 |
| Sweetened chamomile | 2000 |
| Buoncaffè ginseng 20 | 500 |
Services
Market sectors